Welcome to our website, online home of Mirage Eyewear, the Newport based suppliers of designer eyewear and fashion frames, spectacle cases, prescription glazing, sunglasses and eyewear accessories.
In short, we provide a unique range of frames, for a wide range of clients throughout the UK and overseas. In an ever changing marketplace we offer choice with an emphasis on delivering quality frames with real value for money.
We differ from our competitors as we offer all of our frames on an approval basis. We do not employ representatives or agents, meaning our overheads are kept to a minimum, allowing us to pass our savings directly to you. Our collections can be viewed at your convenience, saving valuable practice time. There is no minimum order quantity, and we include a postage paid label in the box for an easy (and free!) returns service.
Our frames are available to the general public through opticians across the UK. For more information on Mirage Eyewear or a specific range of frames, click on our contact page and fill out the online form, or call us on +44 (0)1952 820963 for more information.
Download our company brochure here: Mirage Eyewear Company Brochure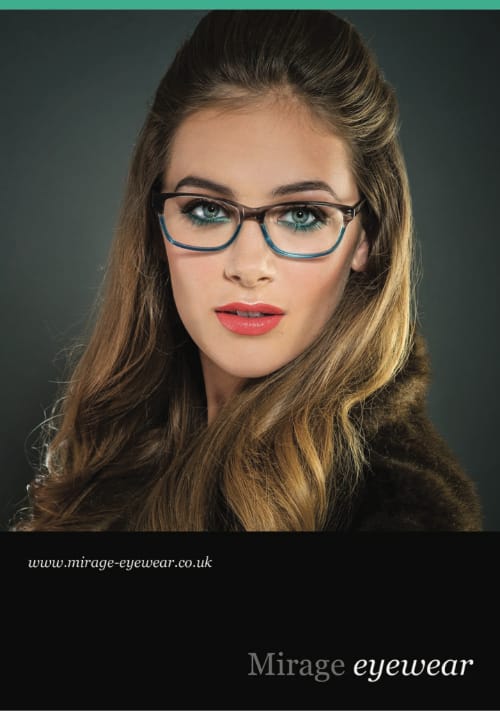 Supporting Vision Aid Overseas & Sight2Save


It's easy to take good eyesight for granted. In the UK, if we have a problem it's a simple matter of calling our local optometrist, arranging a sight test, choosing a frame, letting the experts decide on the best lenses and hey presto, perfect vision restored.
This of course is not the case in many parts of the world. 670 million people worldwide are disadvantaged because they do not have access to eye care.
Did you know?
13 million children around the world need glasses. Many of these children risk missing their education because they can't see well enough to learn.
At least 45 million people who need glasses are of working age; these people risk being unable to work because they cannot see well enough.
10% (670 million) of the world's population are visually impaired because they cannot get the glasses they need.
Women account for two-thirds of the people who are visually impaired because they cannot get the glasses they need.
Our promise:
Mirage Eyewear are supporting Vision Aid Overseas during their 30th Anniversary year and pledged to donate at least 5,000 new frames to the charity during 2015. We completed this pledge in April 2015 donating a total of 5,505 frames. This will help Vision Aid Overseas in their mission to alleviate poor eyesight throughout the developing world by providing high quality eye care to those most in need. Mirage Eyewear have also donated 280 sunglasses to Sight2Save to be distributed to post operative glaucoma patients during the healing process immediately after surgery.
For more information about the work of Vision Aid Overseas, or Sight2Save please visit their website: